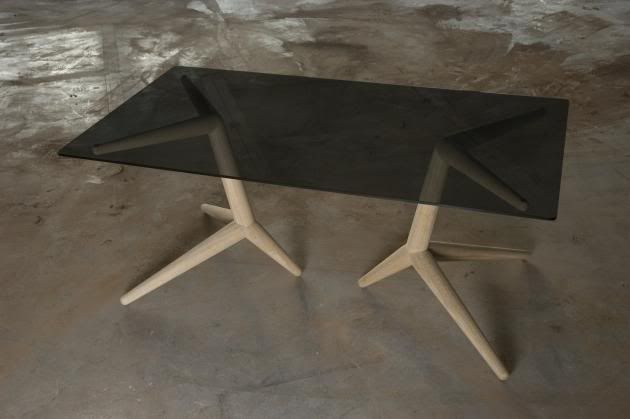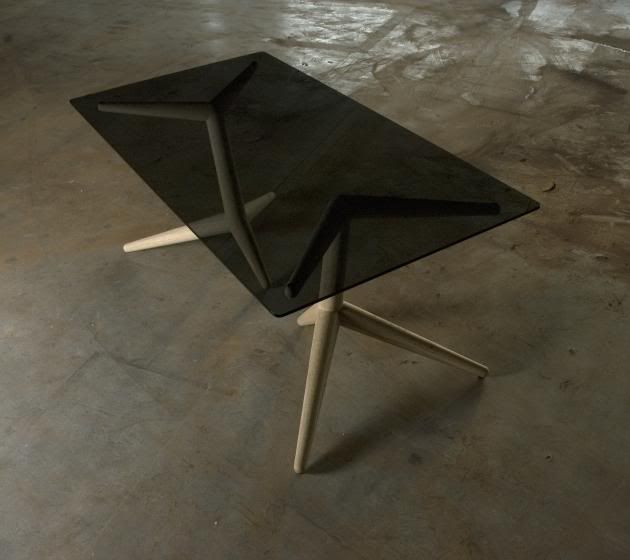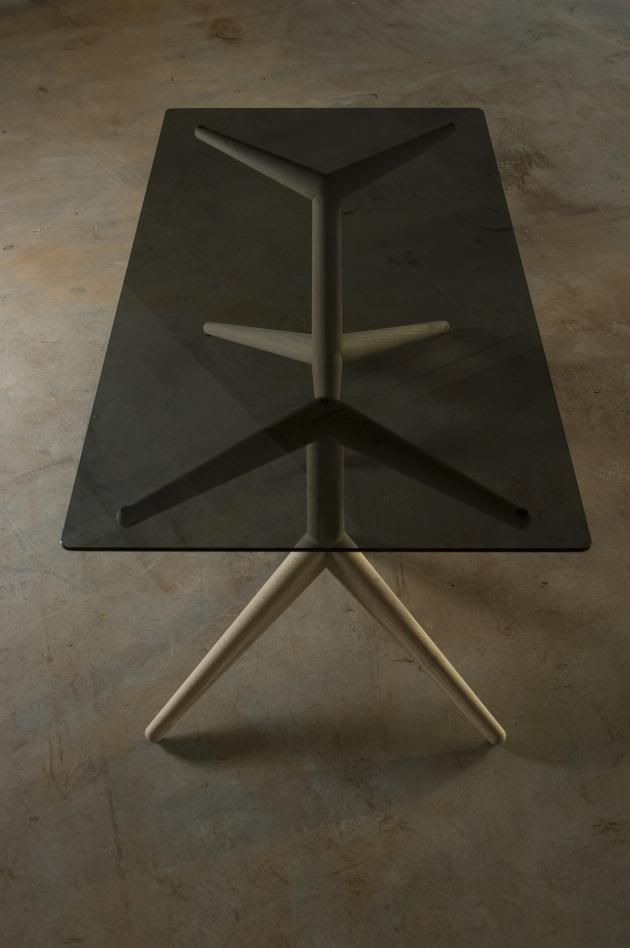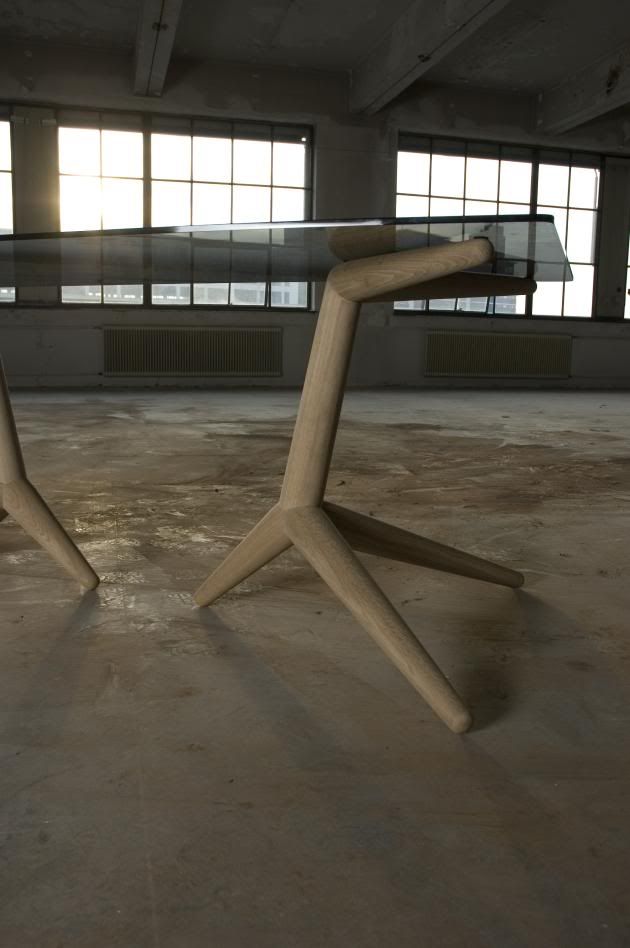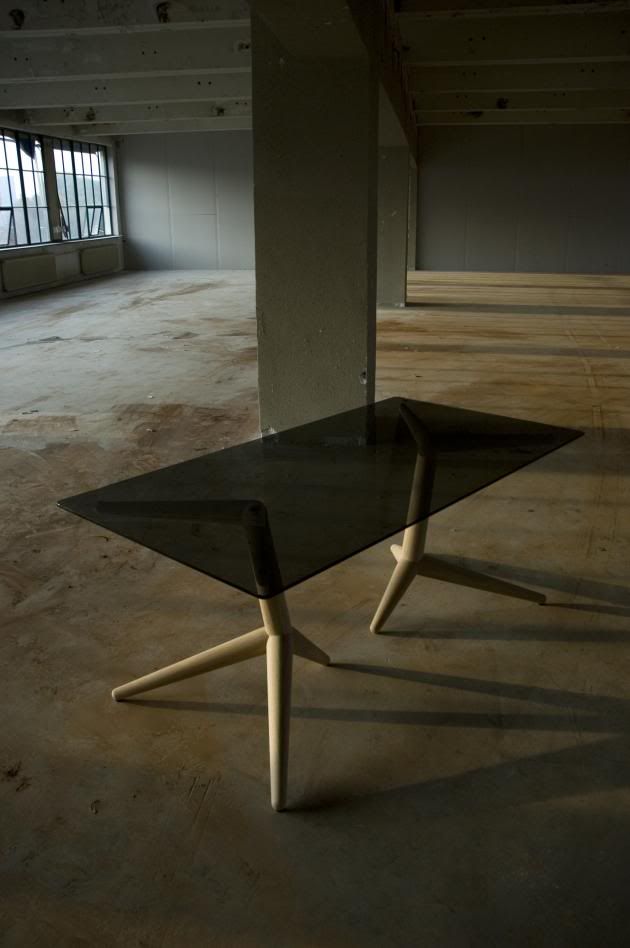 "The Crow table is one of the recent designs to emerge from the Veldhoven, Netherlands based studio of Sander Mulder.
This trestle design provides stability for your tabletop while keeping far away from the traditional 4 leg structure. It uses the same basics as found in natures bird feet, made into wooden reality by traditional carpenters craftsmanship combined with cnc technology.
The smoked glass table top enhances the spacious design, while the clear lacquer finish accents the beautifully detailed wooden joints."

+ Visit Sander Mulder's website
+ Via Contemporist